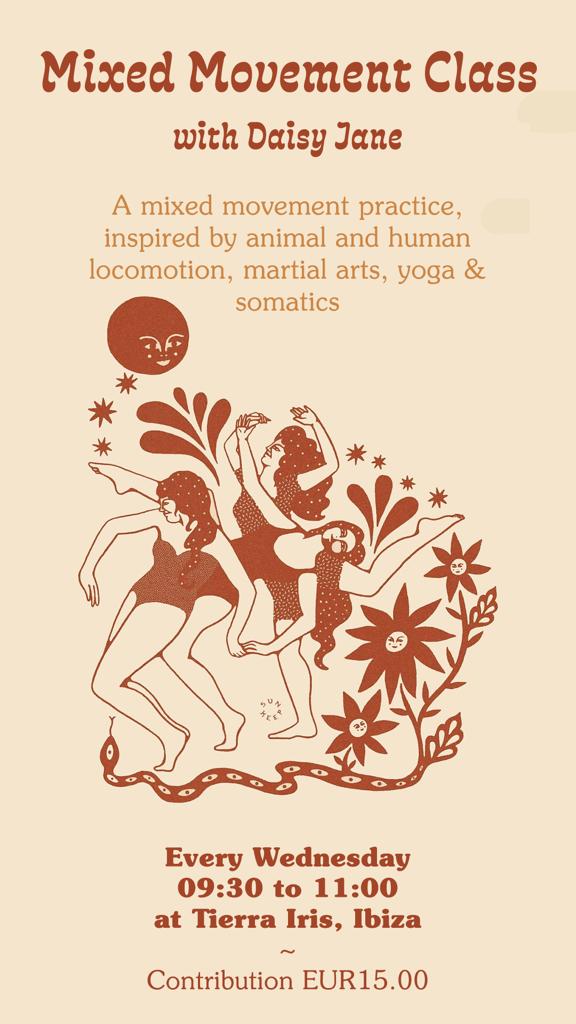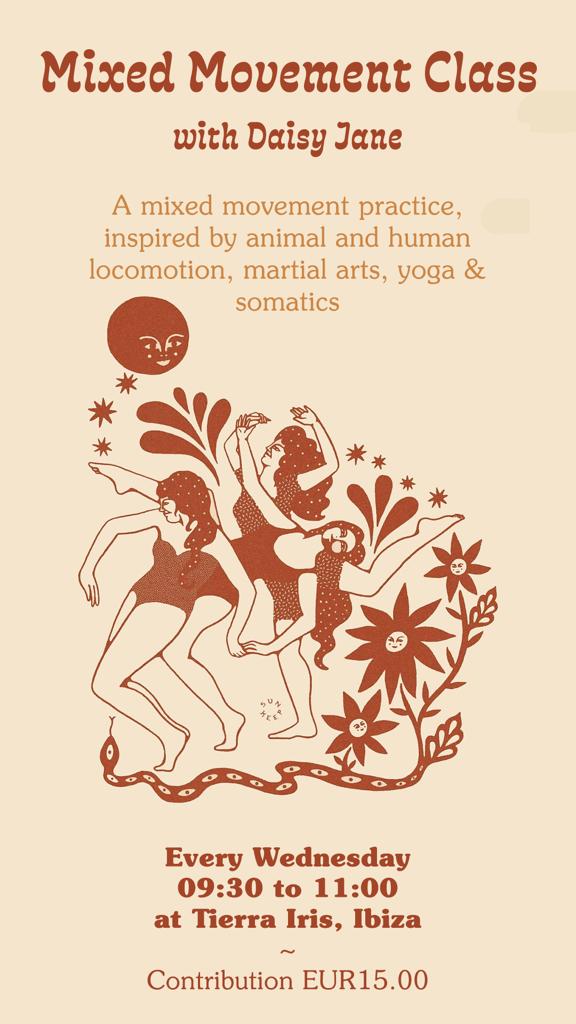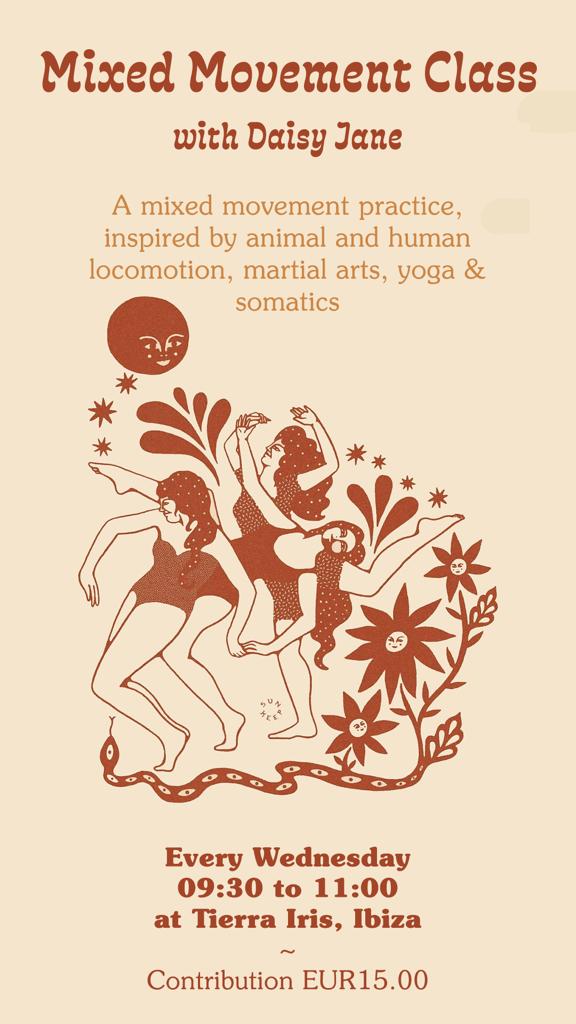 Tierra Iris
Mixed Movement with Daisy Jane
Regular price
Sale price
€15,00
Unit price
per
Sale
Sold out
---
Description
Mixed Movement
with Daisy Jane
A mixed movement practice, inspired by animal and human locomotion, martial arts, yoga and somatics.
This class is focused on exploration, investigation and play. Building full body strength, coordination, mobility and resilience.
An off the mat and out of the (yoga) box practice.
The goal I suppose is simple - to become better movers by broadening our scope of practice - improving our ability to move in many different ways, shapes and forms.
We practice to cultivate agility and strength, balance and coordination, problem solving and creativity, fluidity and control.
By making a donation, you become a member of our Tierra Iris association. Welcome to the familia!