The 8 Principles for Harmony
The intention that lays in Tierra Iris 8 Principles for Harmony — is that they can go anywhere, they are not tied to a location or place but instead is a movement of people enriching each other and their surrounding environment. It is the principles and values of living a life in community, love, harmony and abundance that take the foreground. We are also still in a process of experimentation — and respect the process and the journey
1. REGENERATE
We are guided to co-create a regenerative community by experimenting with how we can regenerate everything we touch, and everyone who passes through. This includes people, land, objects, living spaces and communal interrelations.
2. WISDOM, KNOWLEDGE AND MEANING
To cultivate meaningful experiences for people in which they leave with more than they came for. To offer education, healing and workshops in which people of the extended community at Tierra Iris can learn more about themselves, a particular skill and a community based lifestyle. To harness the power of knowledge and experiential spaces to facilitate wisdom. We are all constantly learning. Learning and curiosity is something we value.
3. EMPOWERING THE SOUL
Show up as you are — be authentic. We learn to play and enjoy life, taking an approach of ease and flow as we work on different projects together. We champion the inner child, the authentic essence without the mask. Those that set foot in our community often undertake a process of unraveling and deconditioning layers of social norms and expectations. Discover the depths within yourself and who you want to be. We empower people to become the best version of themselves.
4. DIVERSITY AND INCLUSION
We thrive on a diversity of people — from all different backgrounds, cultures and ages. We are a community of artists, carpenters, alchemists, musicians, chefs, healers and practitioners. Everyone is welcome. From here, we gather conscious, creative and living people. We move towards a world where differences are celebrated , and we learn how to speak our truth, share our passions and lift each other up. We also promote diversity with our crops on the land and animals.
5. GIVING AND RECEIVING WITHOUT DOUBT
We operate from a heart centered space with the intention of cultivating harmony, sustainability and abundance. With teamwork, communication and patience we learn what this means for each of us in the context of a collective.
6. HARMONY WITH EACH OTHER & NATURE
To be in alignment and harmony with nature and each other. We are learning to listen to our surroundings and interact with our material world in a manner which is conscious, in which we can bring new life to what surrounds us. We mimic the principles of syntropic farming in our daily lives to facilitate ideas of diversity, regeneration and harmony with nature.
7. NON ATTACHMENT, FLOW AND CHANGE
Embracing change with open arms as we accept the ebbs and flow of the diversity of people that are in a process of cultivating internal and external riches. Our principle is one of non-attachment to physical spaces, spaces as it is our values and principles that bind us together first and foremost
8. ABUNDANCE
To create collective and individual abundance. Abundance is in the meaningful connections we have amongst each other, eating from organic fruits and vegetables & our own farm, access to a diversity of resources and skills & people. Abundance is also financial in which money is a currency to both give and receive through a particular framework which includes group & individual financial responsibility.
Land Regeneration
Tierra Iris began with the purpose of regenerating soil — and it has remained the heart of what we do. We truly believe that in healing the land, we will gain inexplicable teachings of life, as the soil heals us in return. Syntropic farming is the method of agroforestry we are practicing on our land — focusing on the natural ways of Nature and letting her powers truly shine through instead of controlling it.
We have learned that plants work as community with the principles of unconditional love, all the life forms on the farm come together to create a unified, intelligent living system which evolves in a way to benefit the system as a whole.
Nature is our greatest mother and teacher — we try to replicate her ways as much as we can in our little human circle.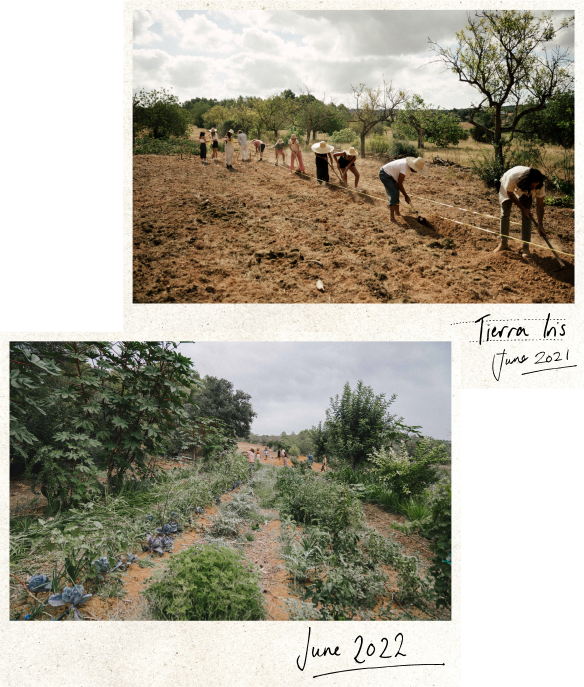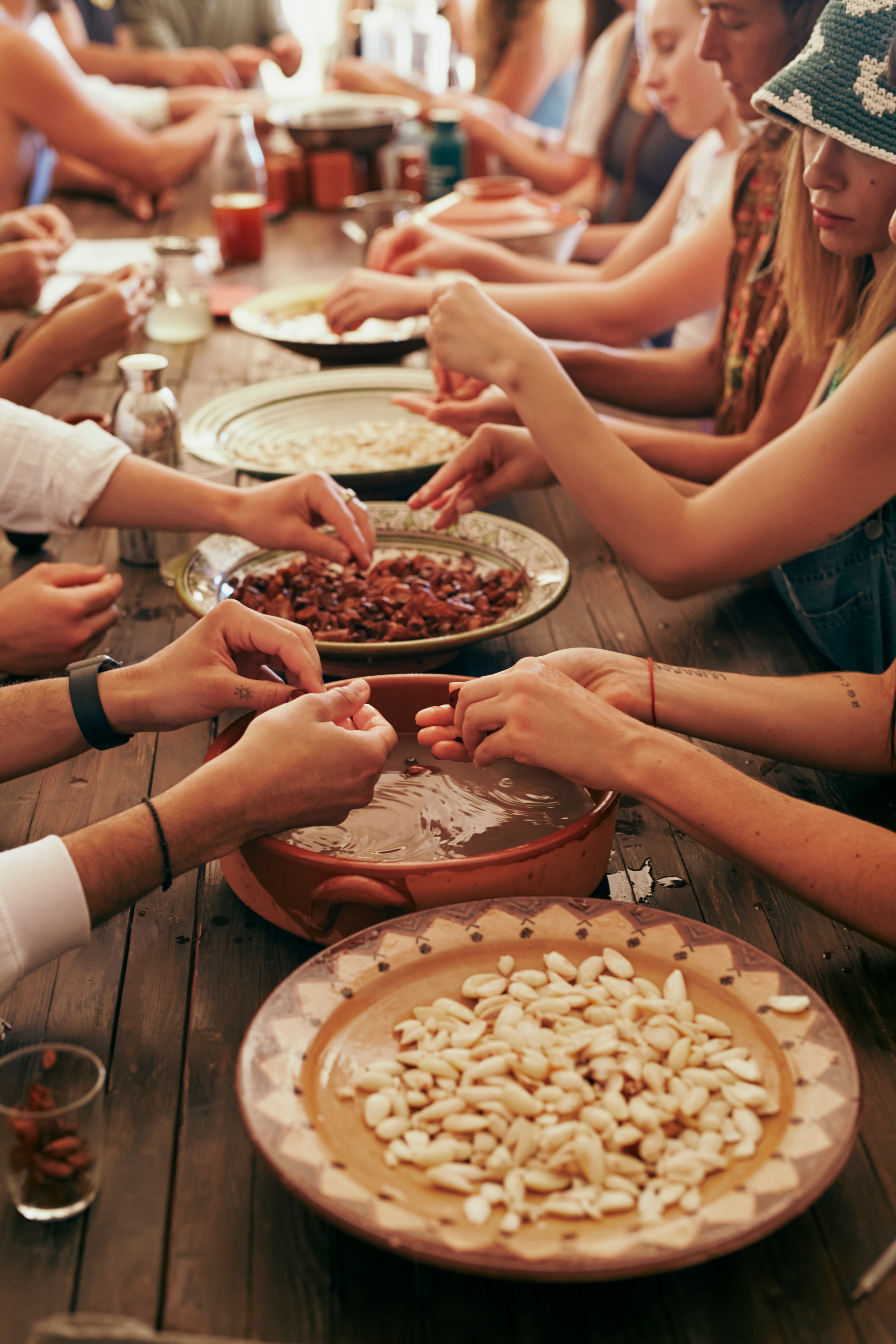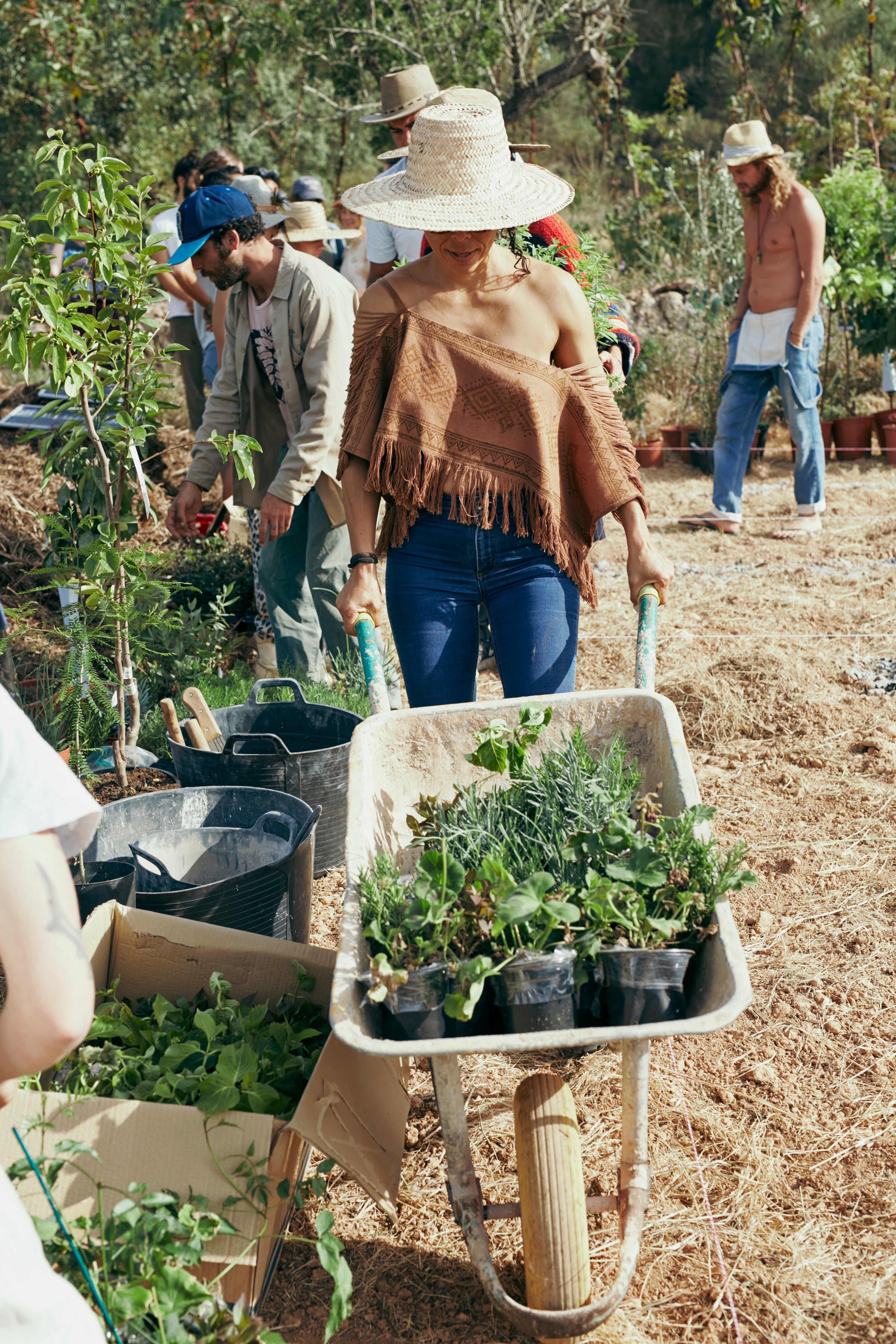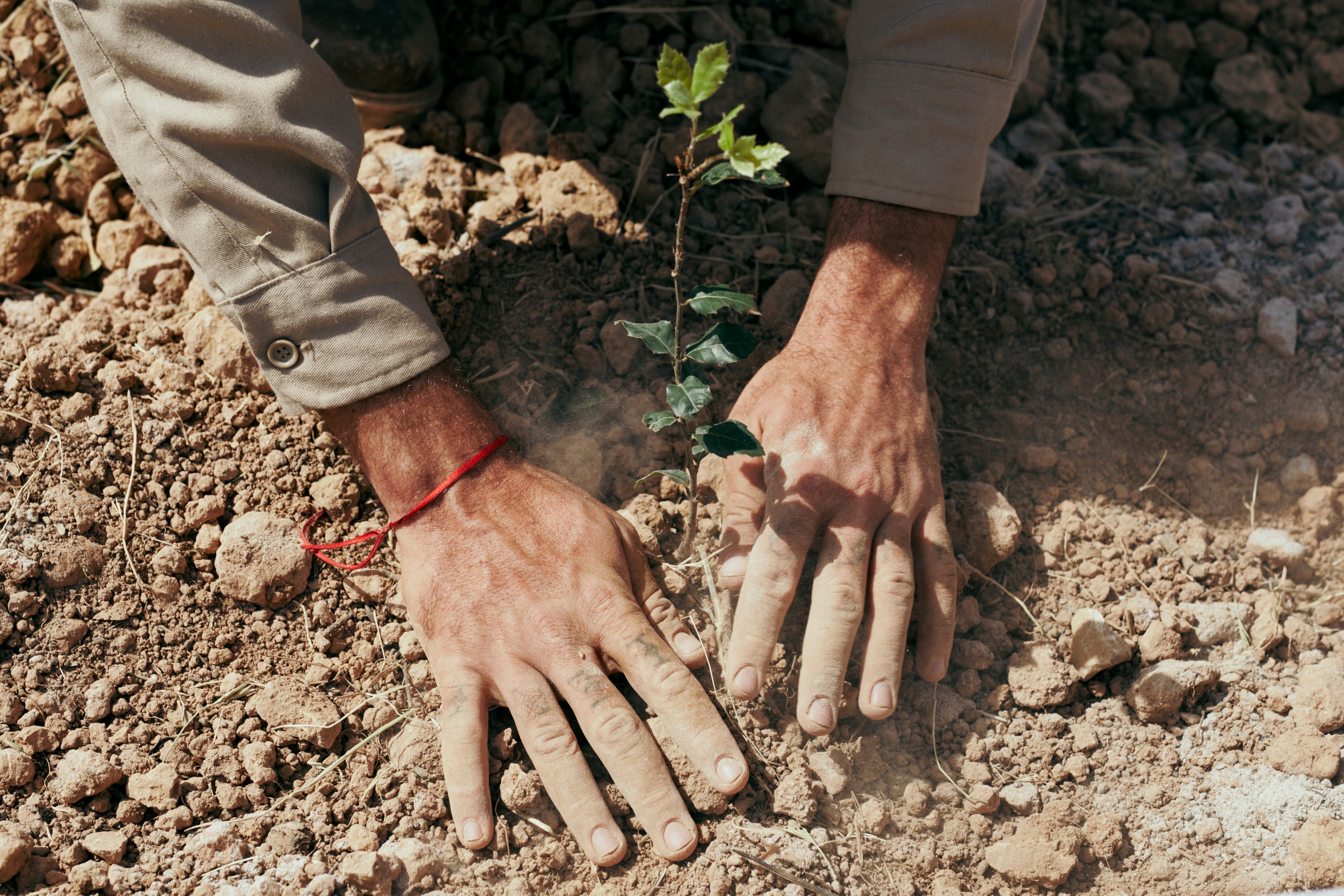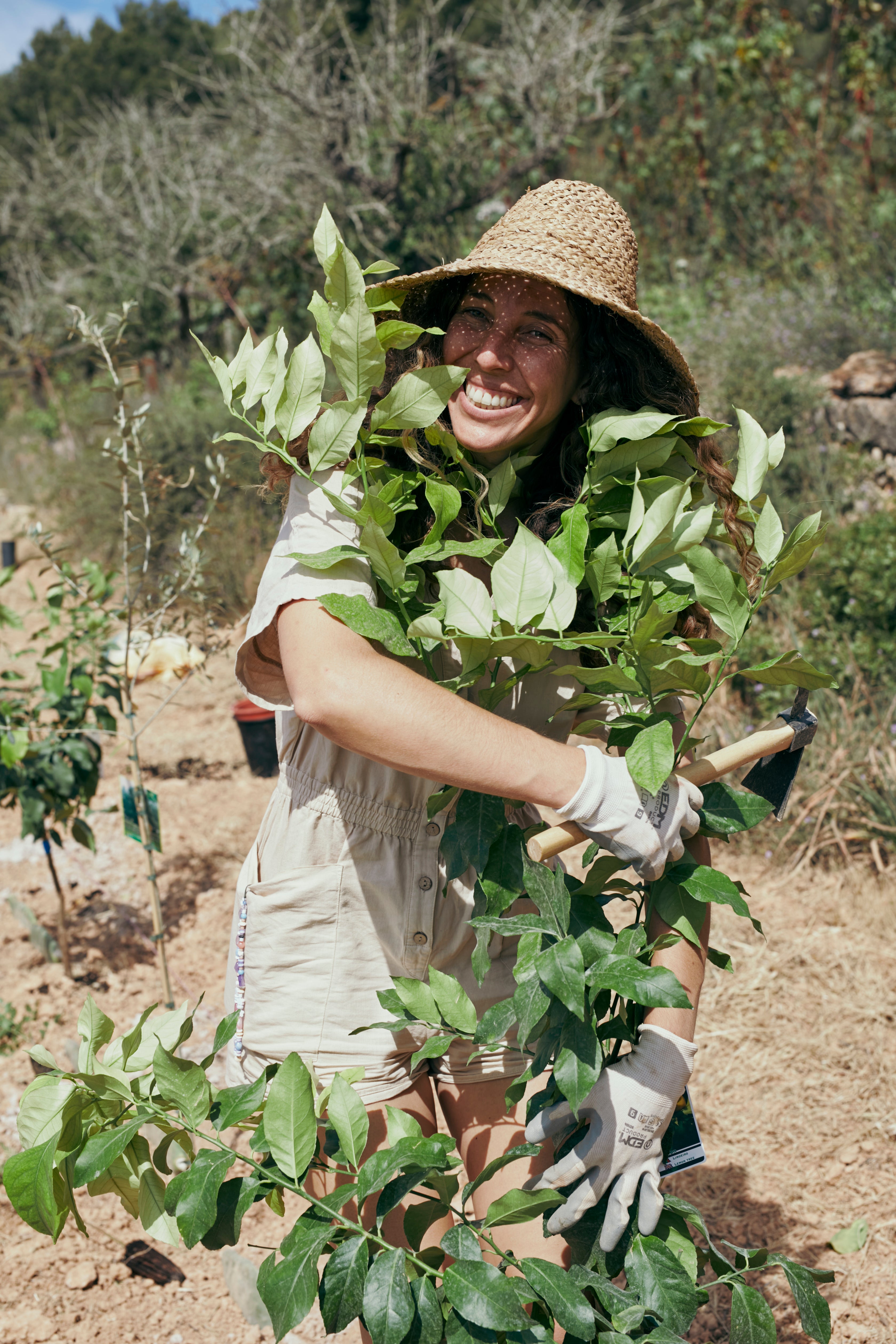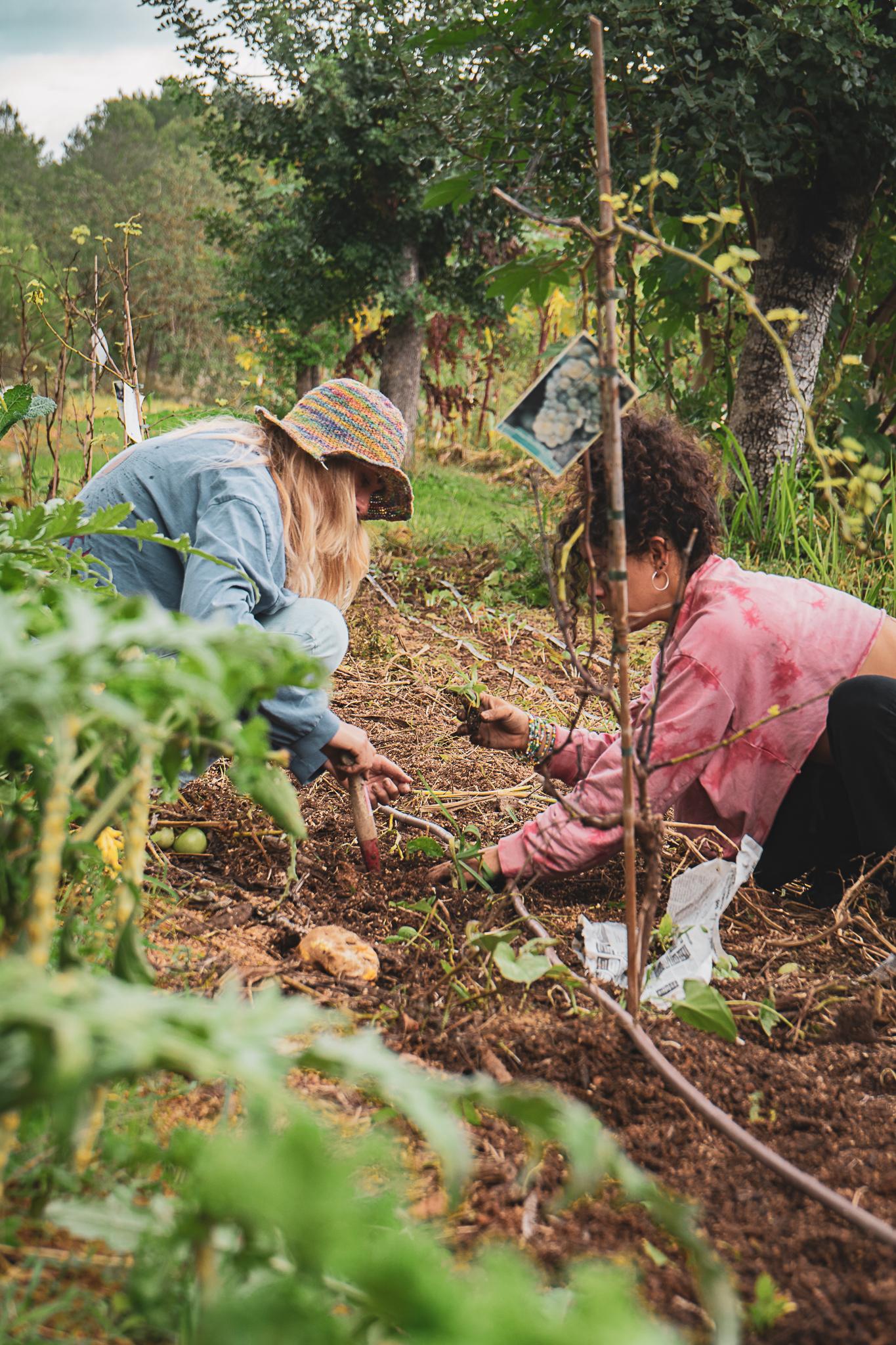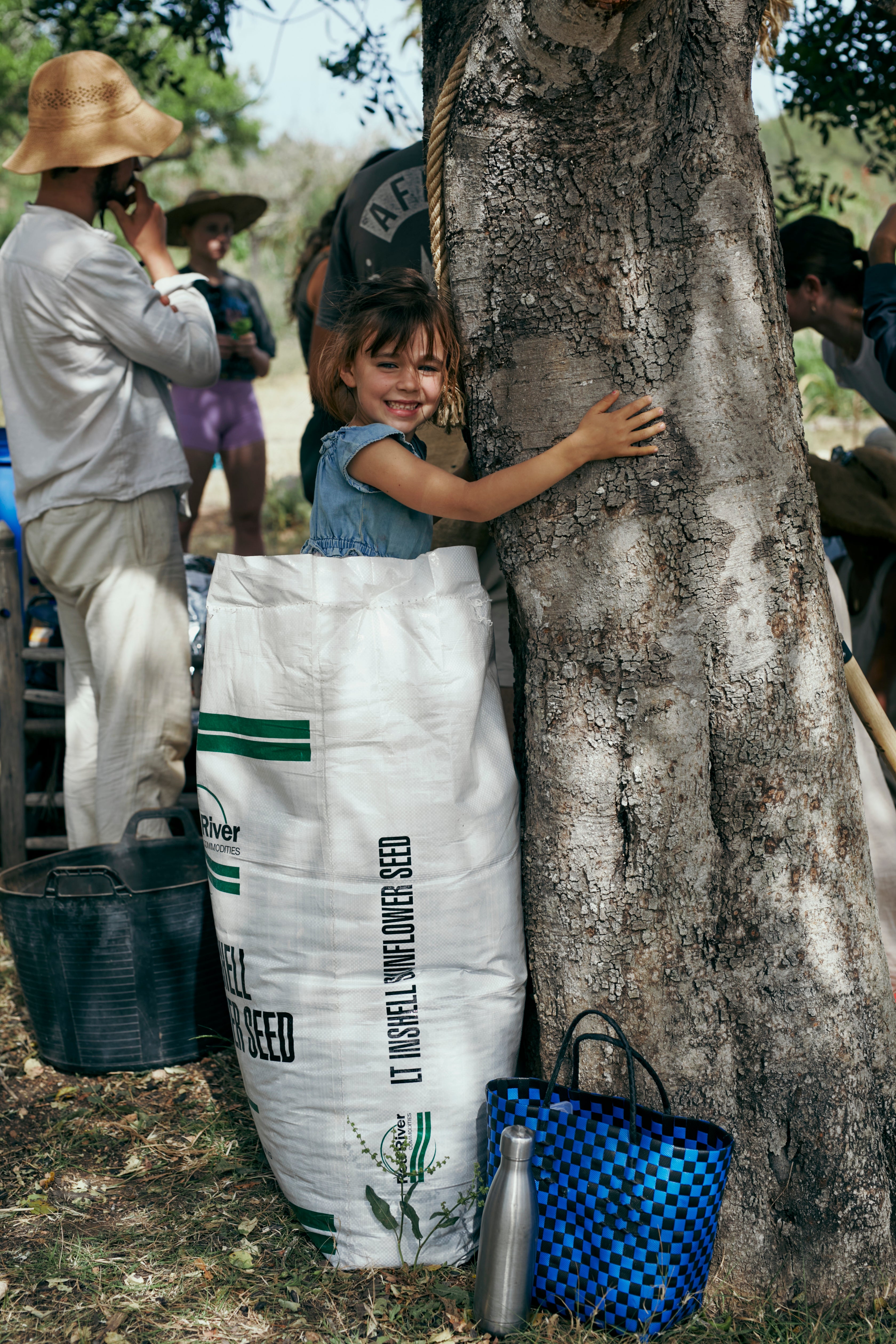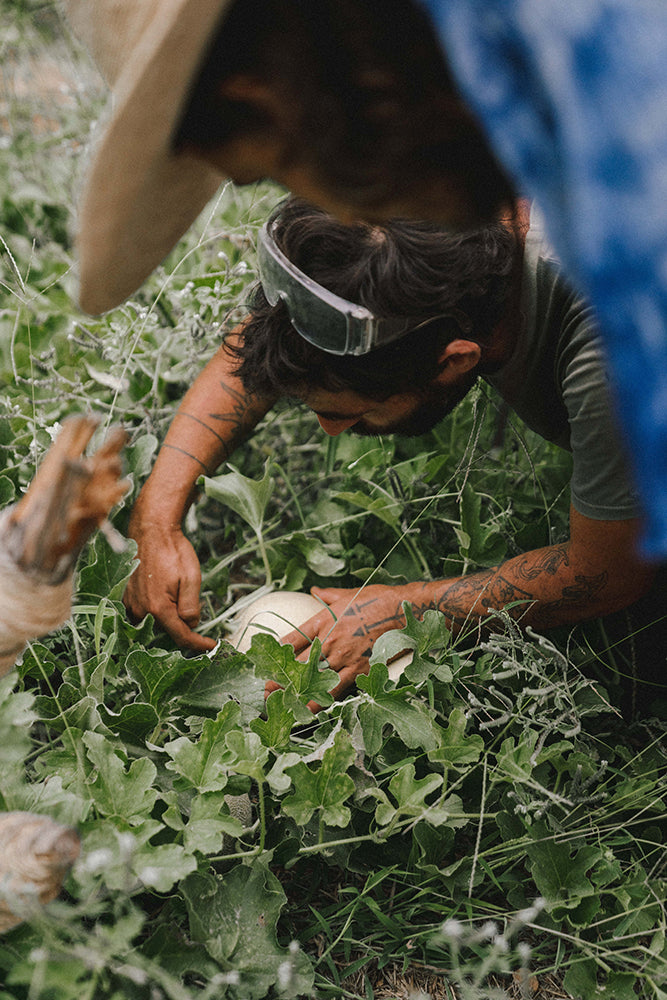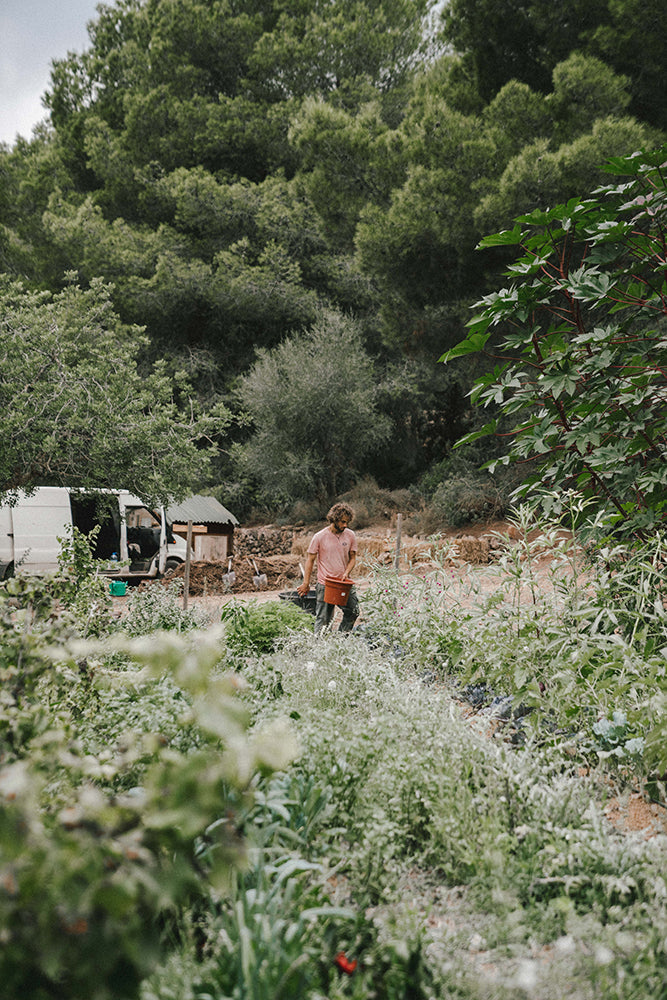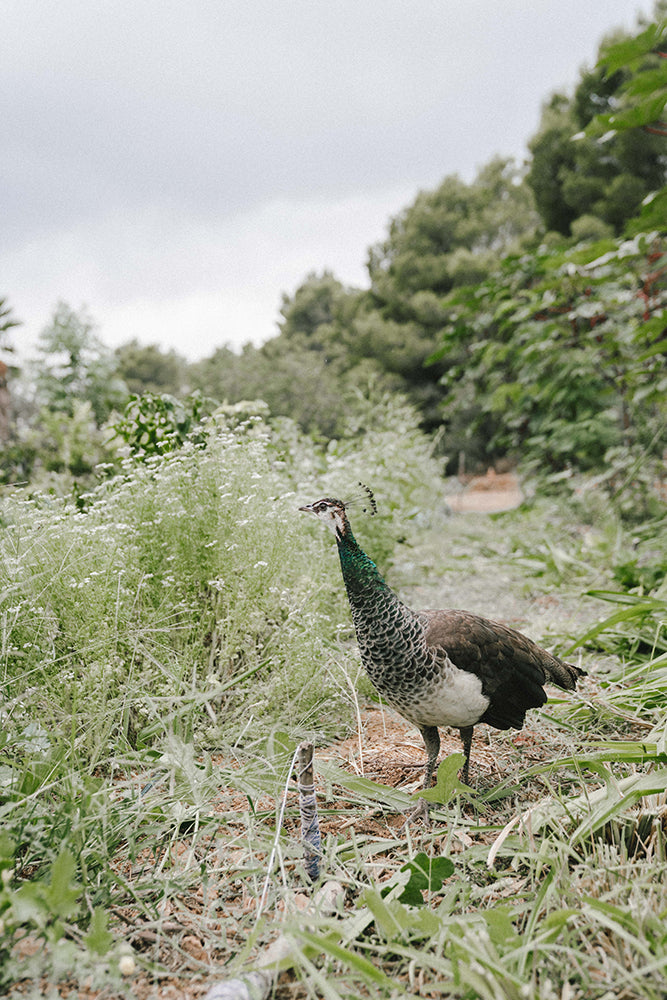 The Rainbow Caravan
A Collective Experiment
We are a community of artists, healers and practitioners growing as a collective in nature, walking each other home. We are dedicated to building a regenerative communal way of living. We contribute to a solution moving beyond an individualistic and materialistic orientated society by co-creating an alternative lifestyle, based on principles and values that place service, harmonisation with nature and each other, and the cultivation of authenticity as central.
By growing and channelling our arts collectively, we hope to continue inspiring and expanding our circle as well as helping activate other projects with our collective frequency.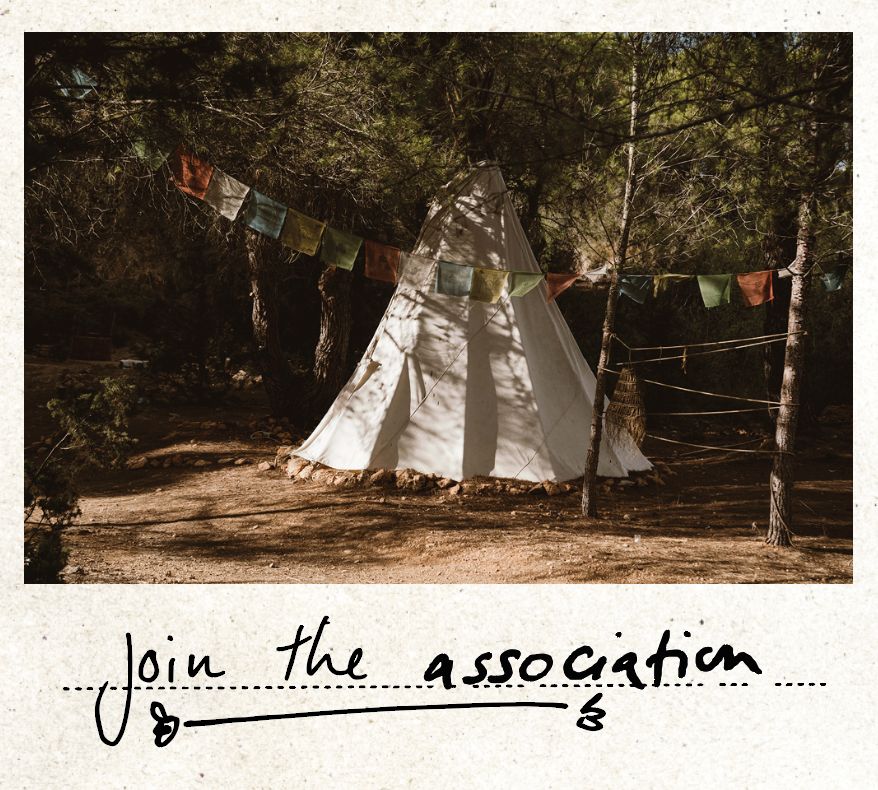 Experience
We believe in connection — to each other, to Nature, to ourselves. Together, we can truly explore playing, sharing and building alongside each other. We are always creating and curating new experiences to bring the depths within us out. We play both ways — host your next journey, workshop or retreat with us — on our land of joy in Ibiza.

Or, follow our event calendar to find out about our current and future experiences.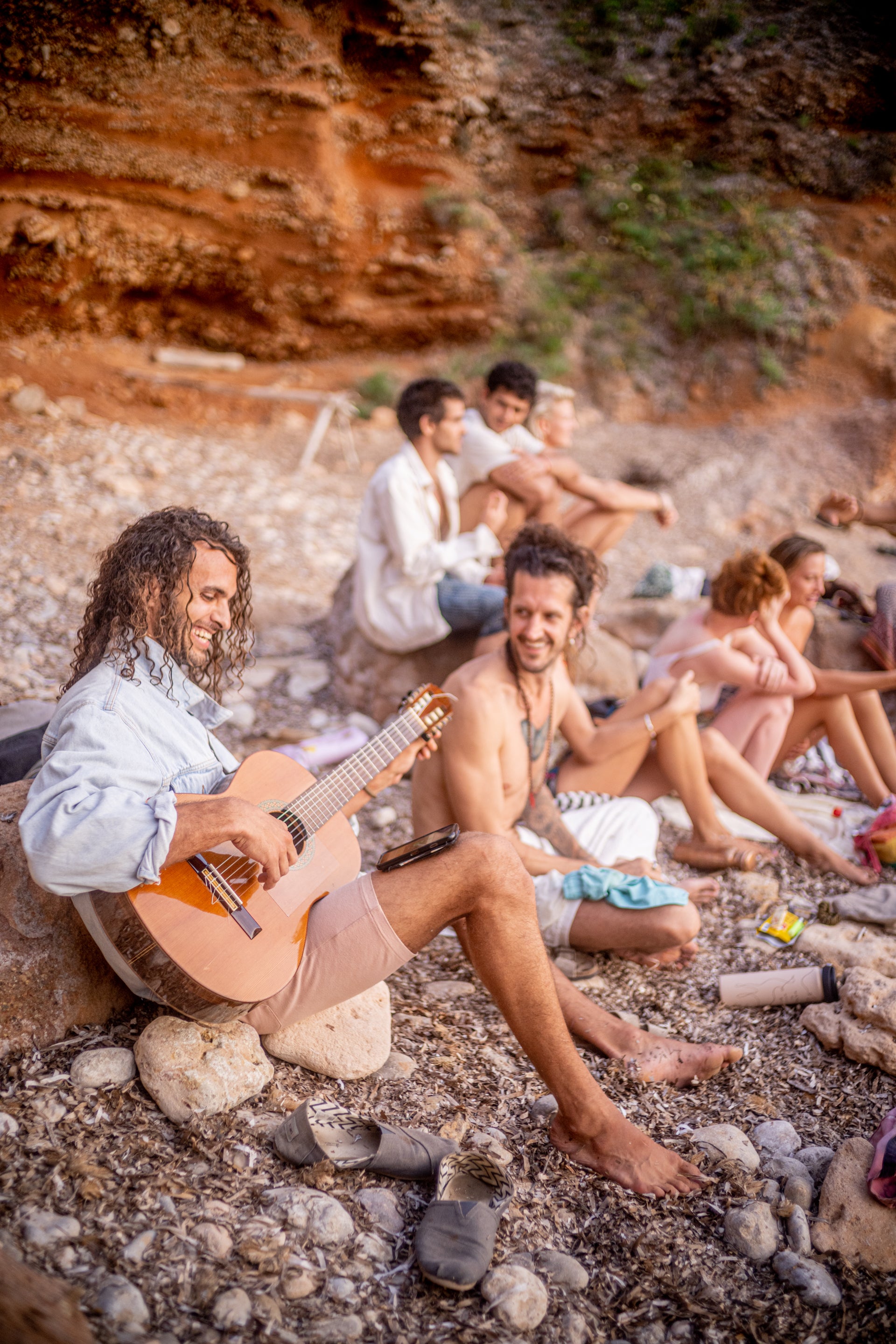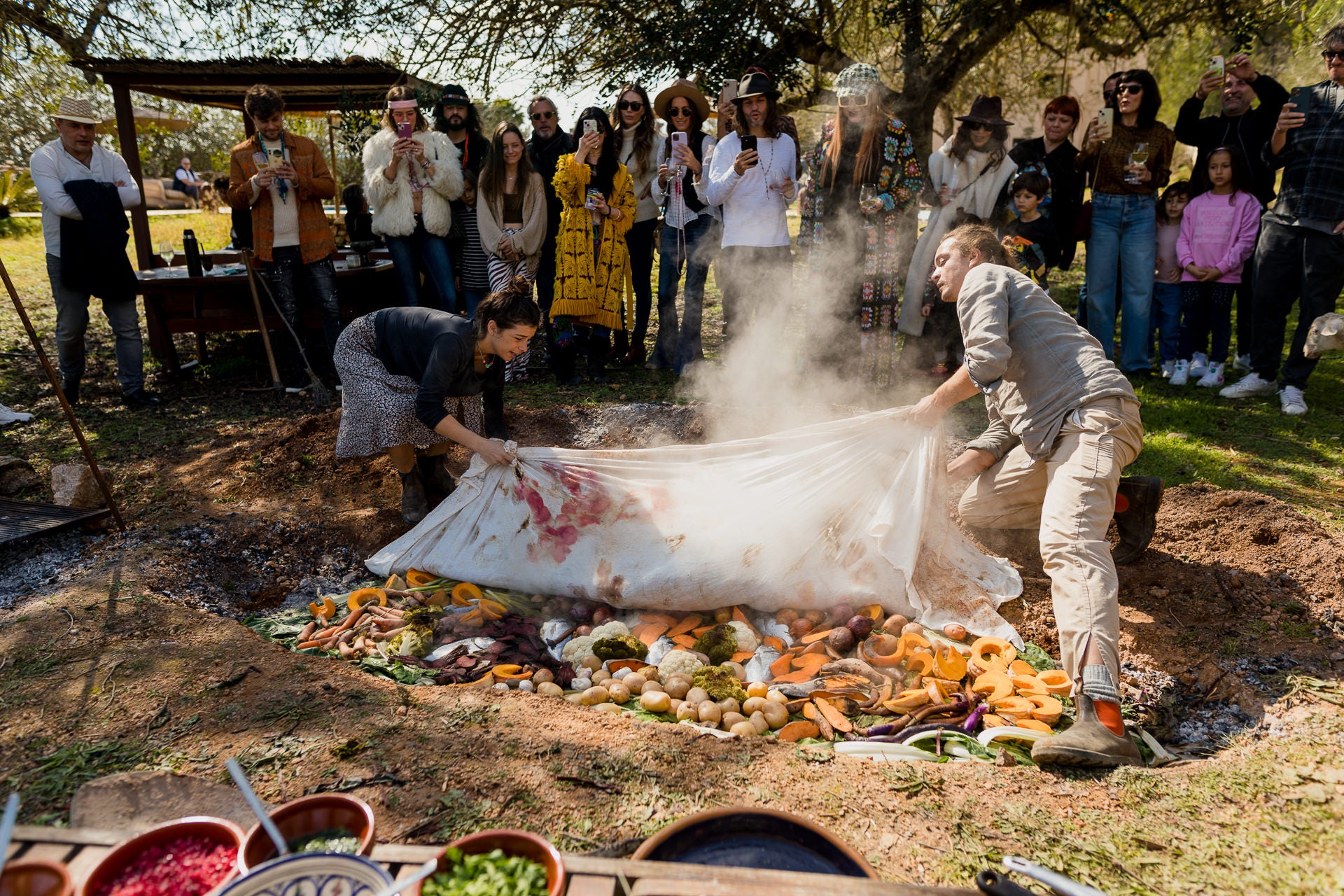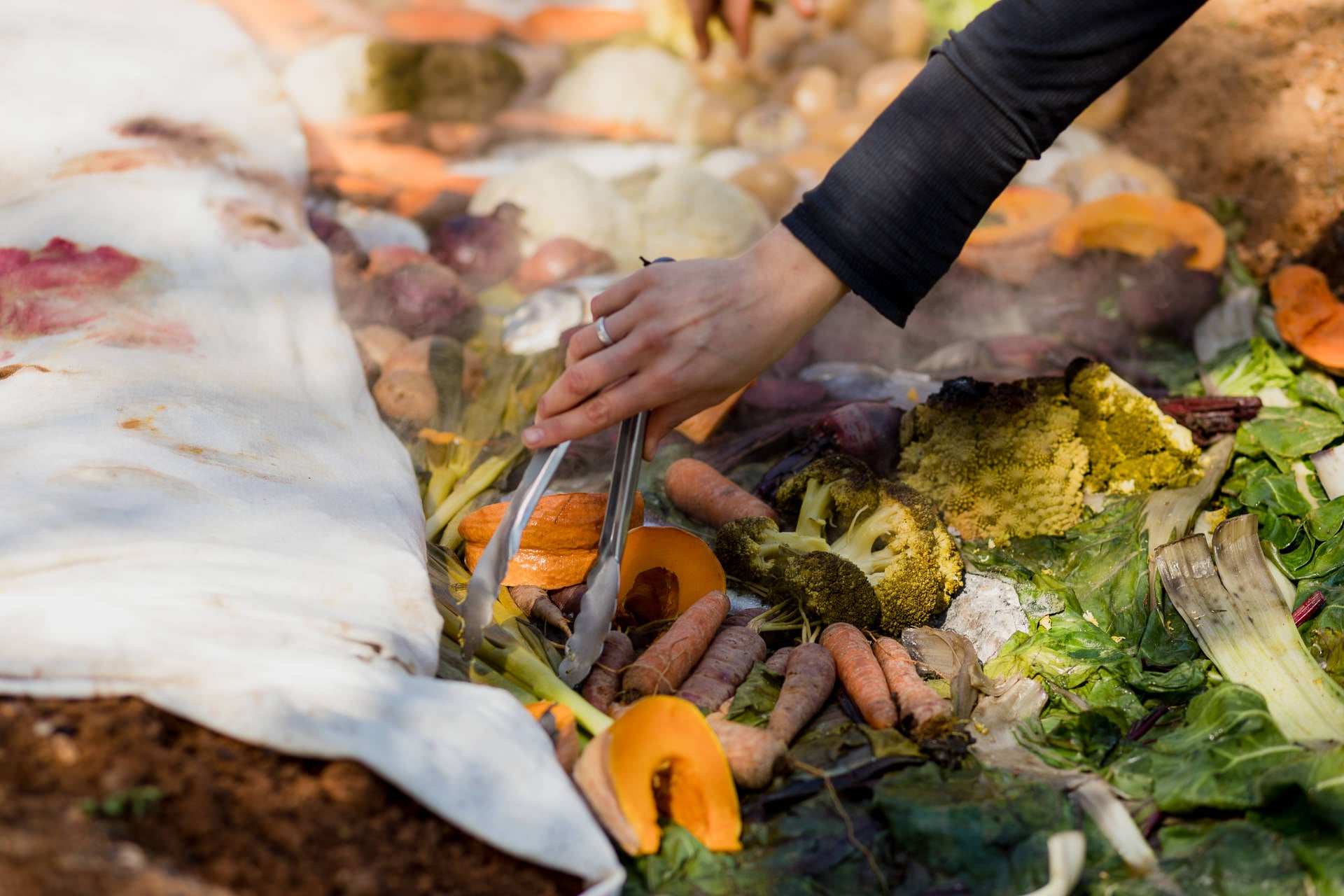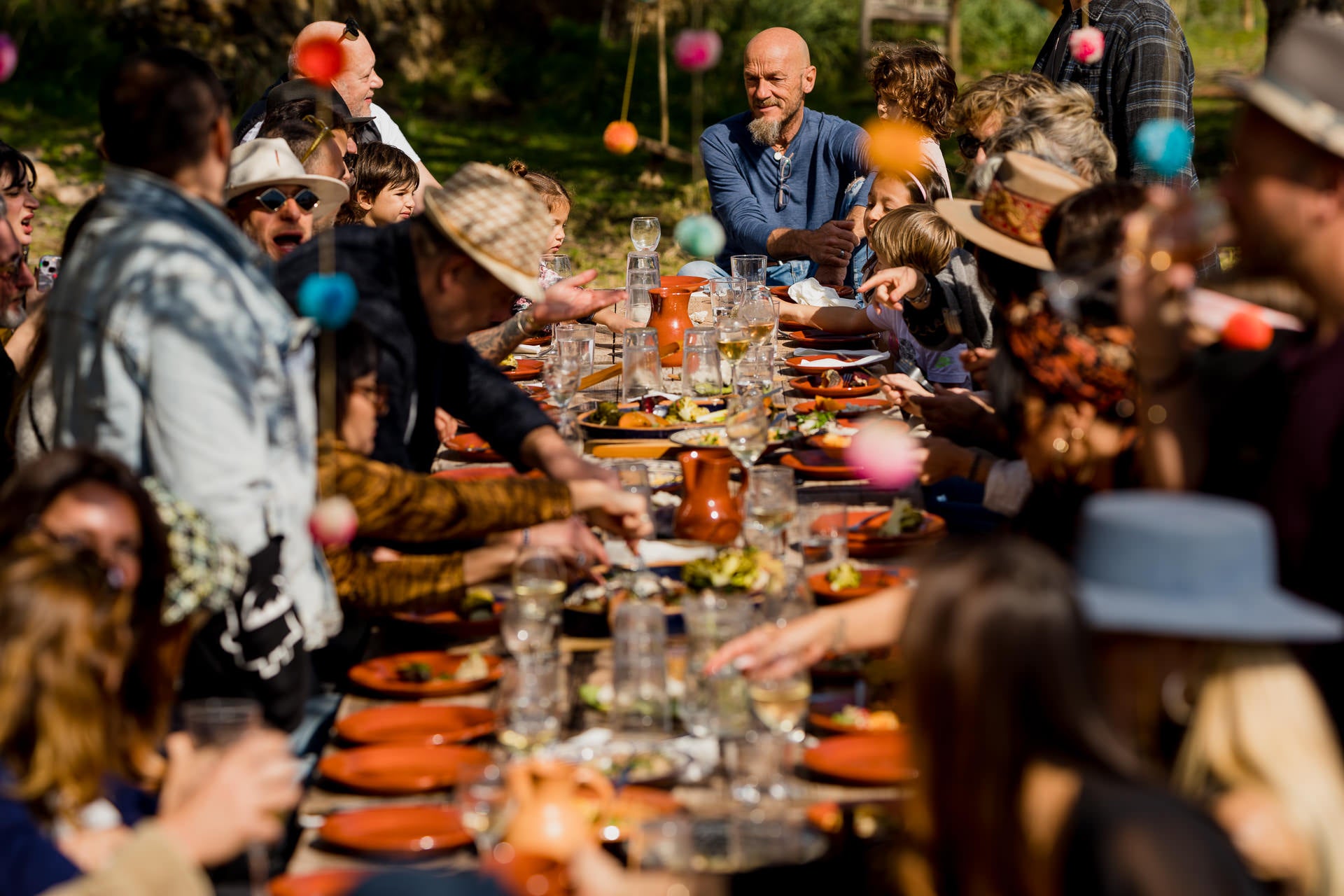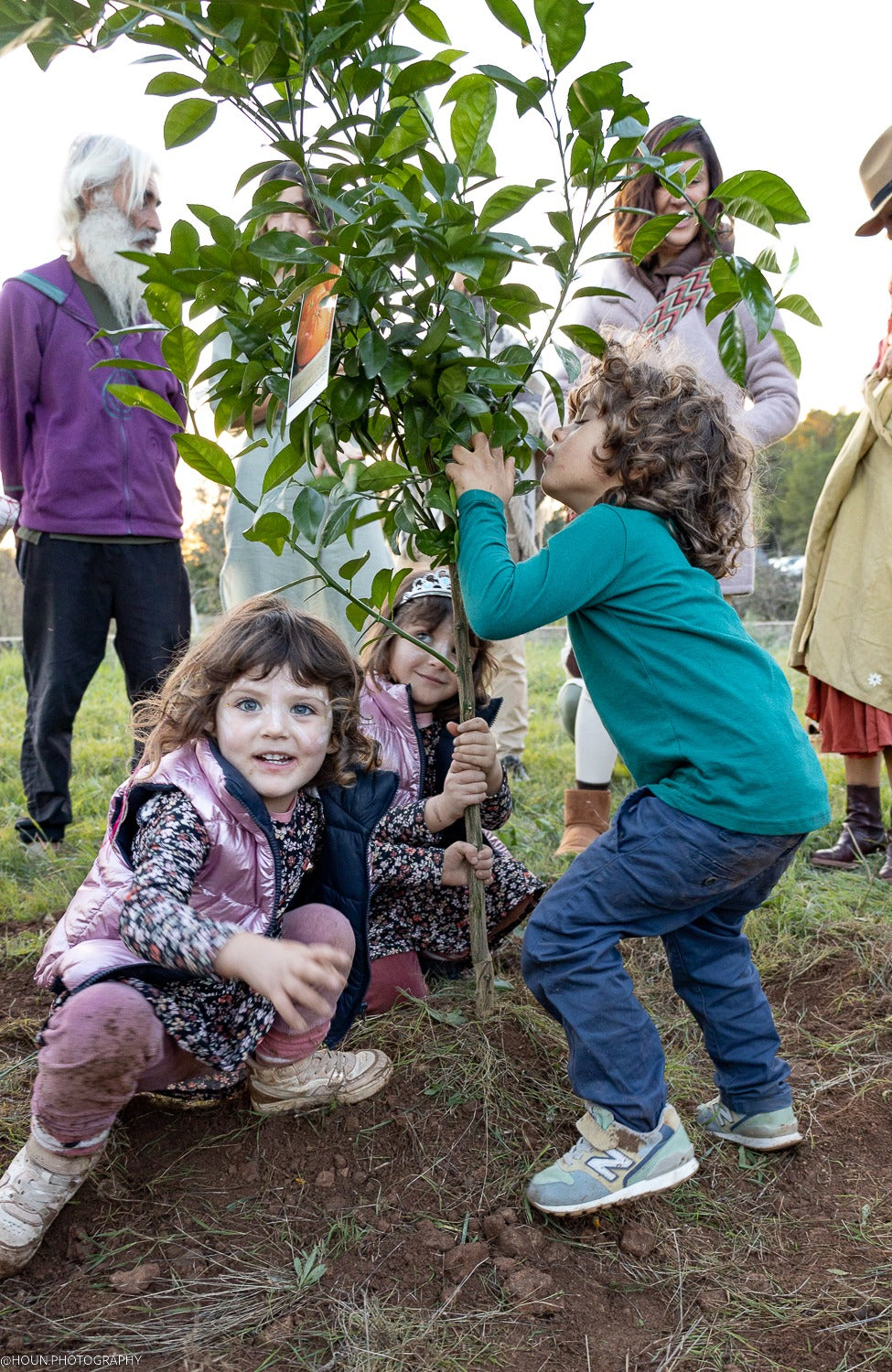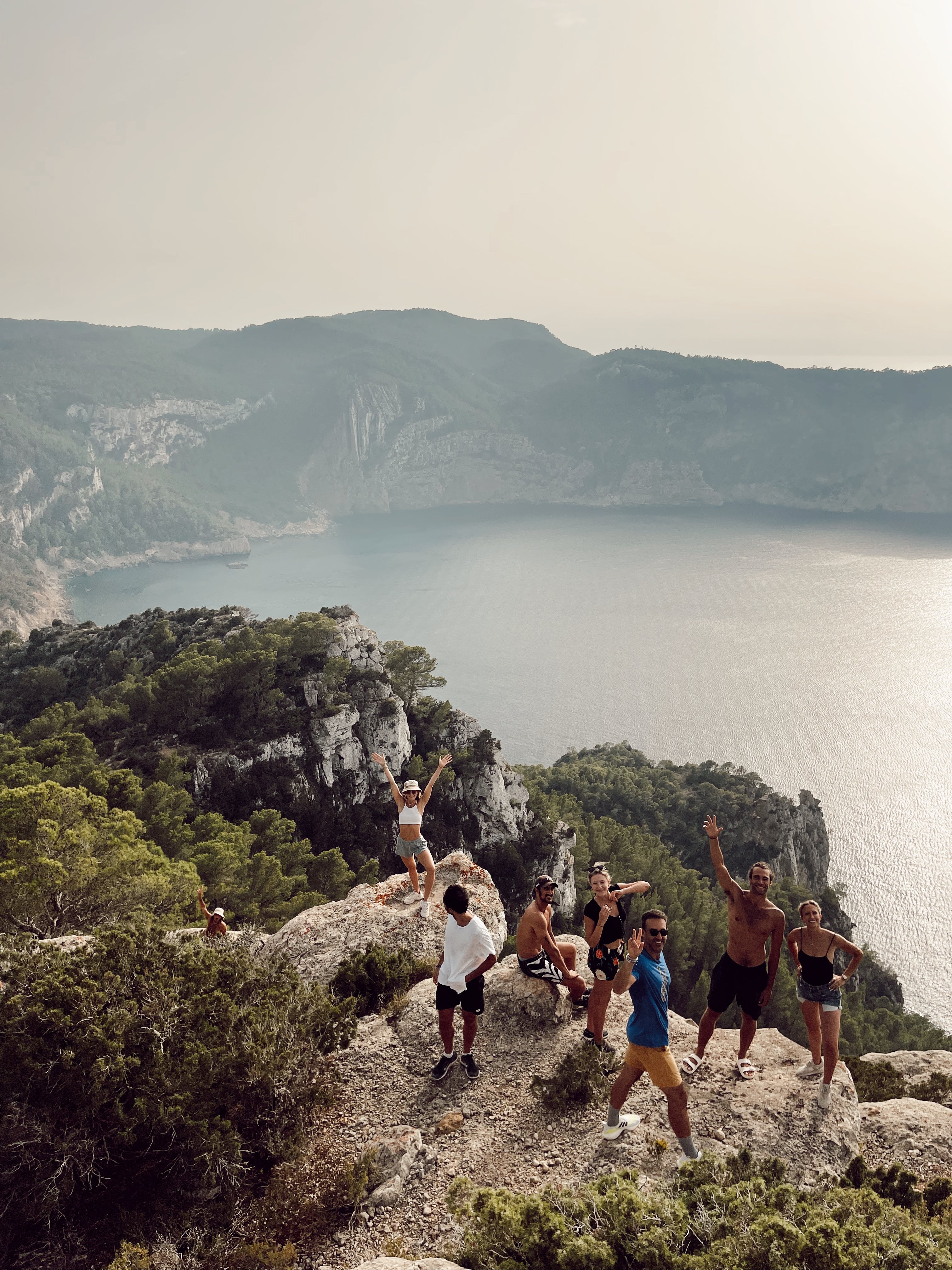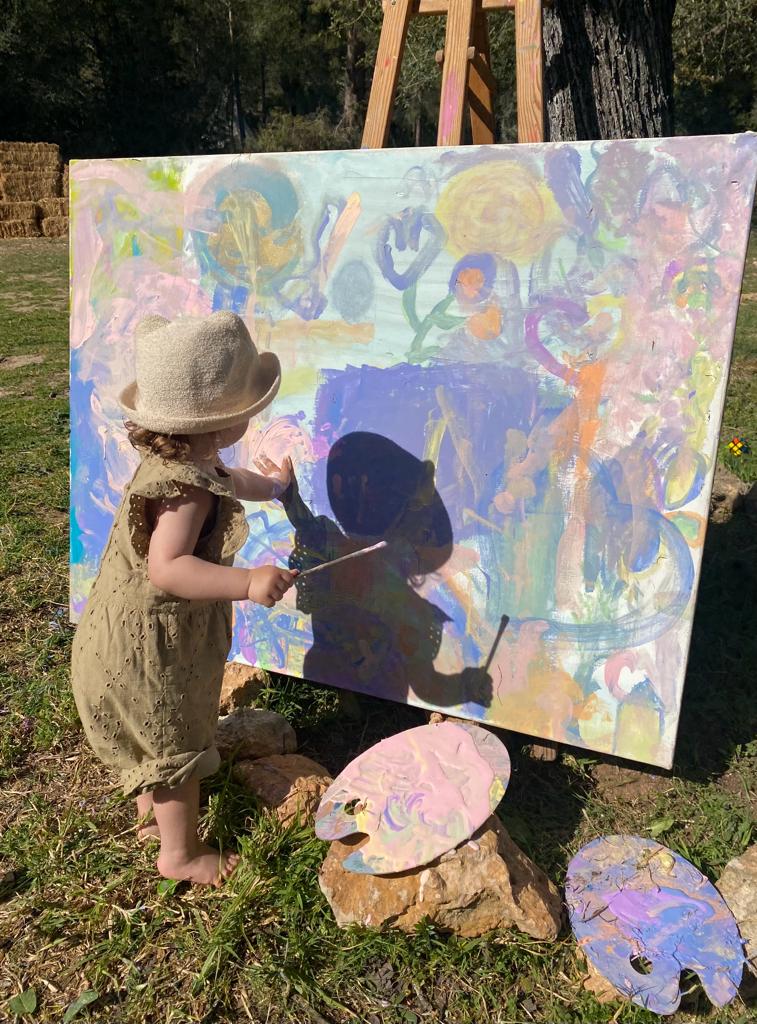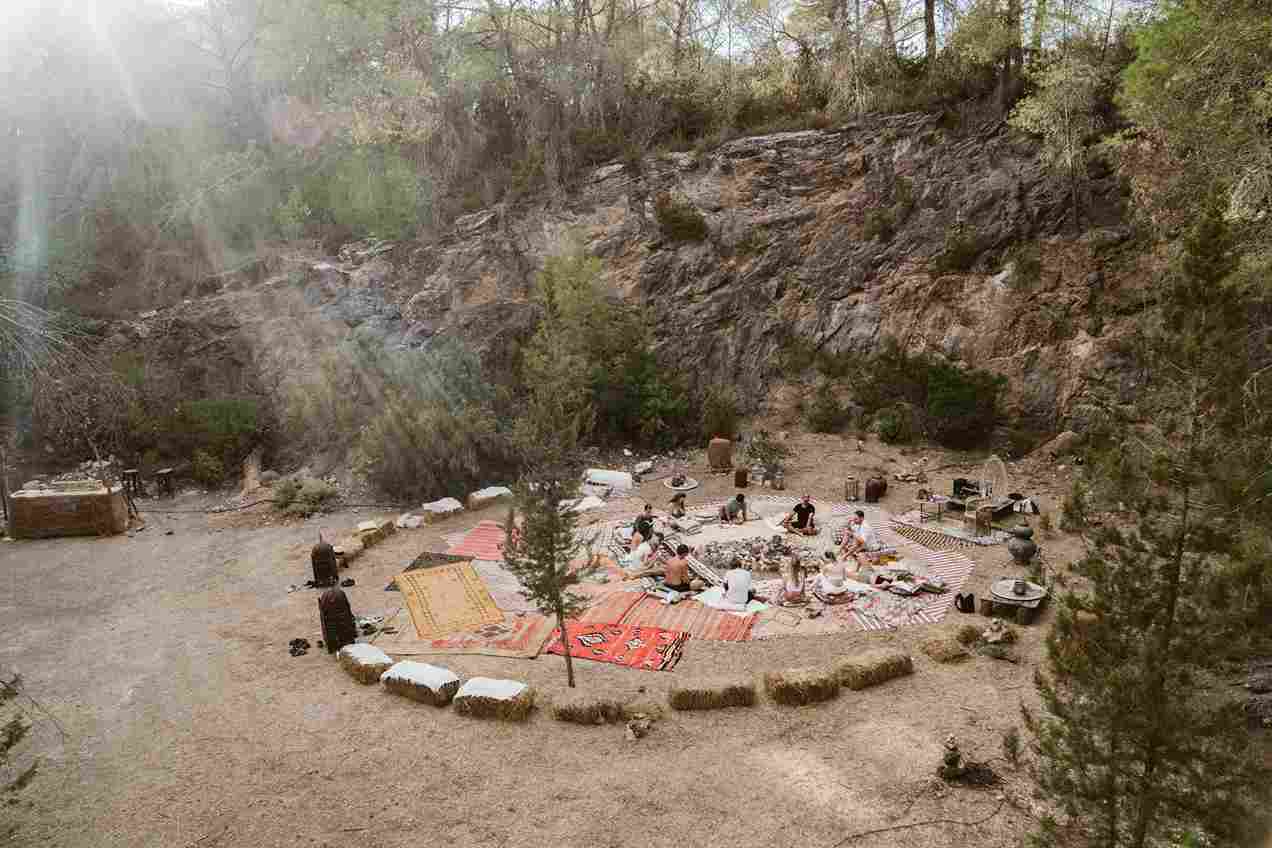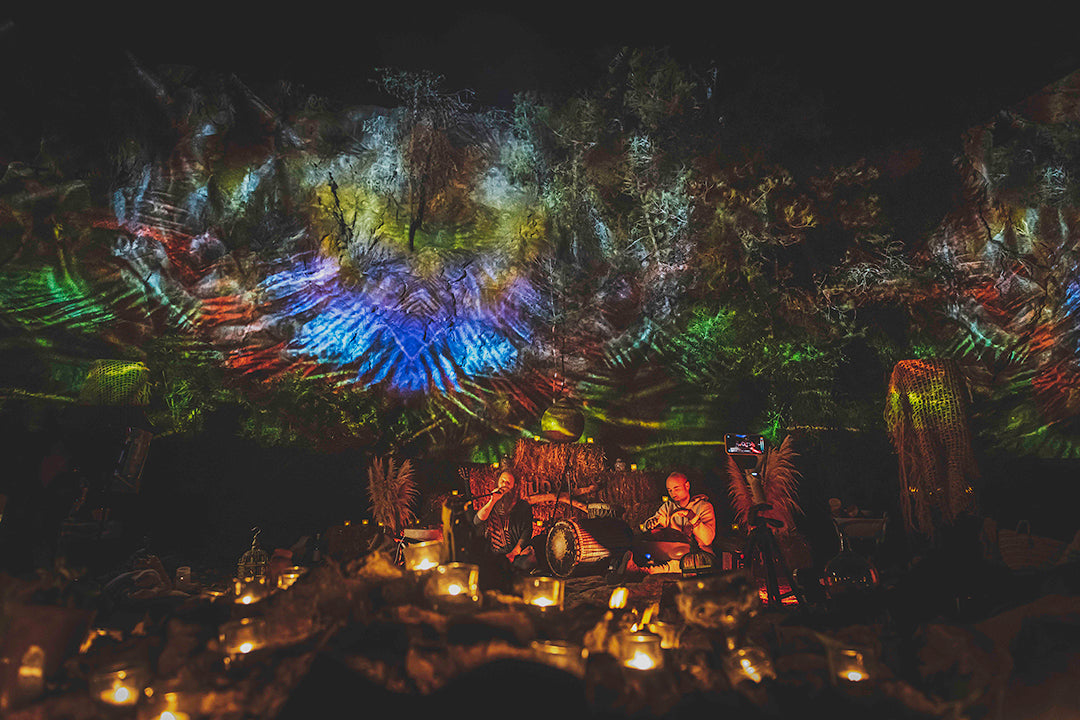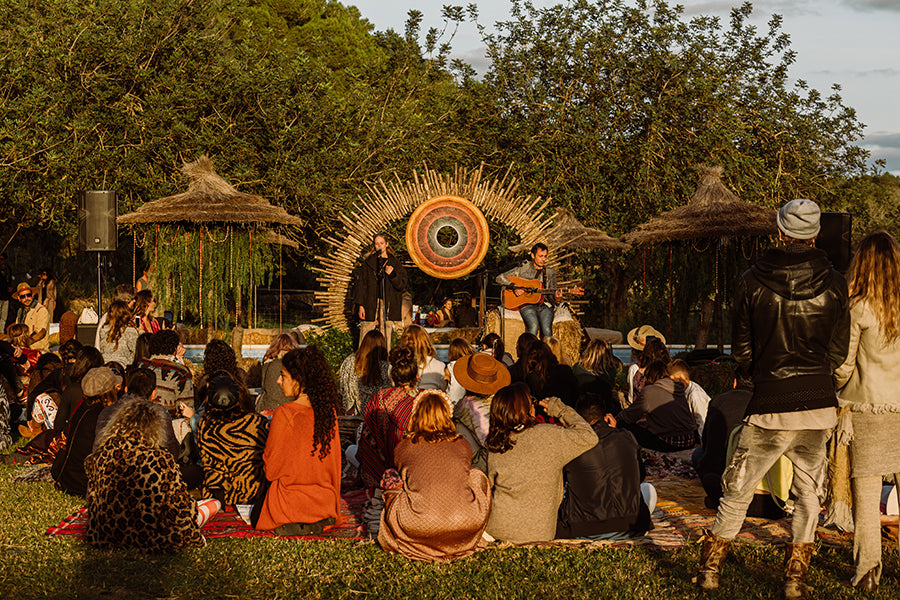 Our Ibiza Farm
Located on the mystical island of Ibiza, on an 18 hectares field of green, Tierra Iris is host to a forest, a syntropic food garden, an aromatic herb garden, a natural amphitheater in an earth crater, a Spanish finca, our community and many lovely rescue animals. It is here we planted the first roots of our project, it is here we learn to grow, create and share collectively. We've transformed spaces into experimental homes — but always honouring our 8 principles and those of Nature.
Our finca serves as a place for us to host guests — for those who are curious about our project and community, or simply want to connect to the land and enjoy the island.